SKYDEX Decking provides superb grip and helps to reduce the effects
of wave slams when standing or moving around a vessel.
SKYDEX Impact Mitigating Boat Decking can improve
comfort and safety for crew and passengers
on all types of fast craft and workboats.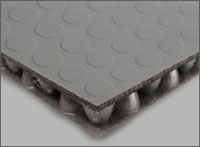 PERFORMANCE Series - P16
16mm Impact Mitigating Decking
Lightweight
Slimmer profile
Delivers all round performance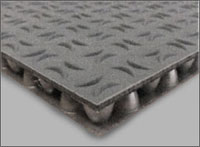 MAXIMUM Series - M18
18mm Impact Mitigating Decking
High traction
Fits between deck tracks
High performance in all conditions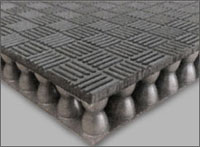 EXTREME Series - X30
32mm Impact Mitigating Decking
High traction
Increased protection
Extreme application top surface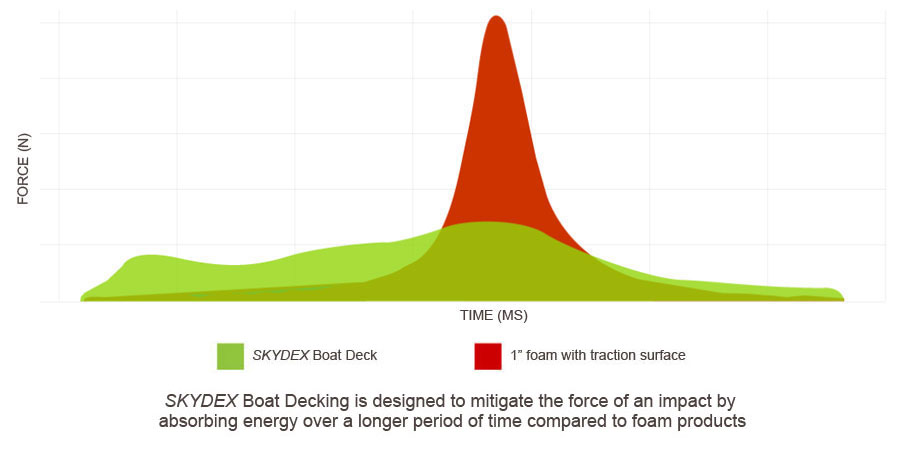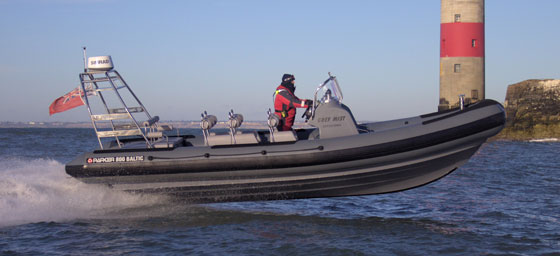 Parker RIBs – Case Study
Parker RIBs offer professional quality RIBs from 5 to 16 meters for international clients including police,
military, search & rescue, diving support, workboats and charter. SKYDEX Impact Mitigating
Decking was installed on a Parker 800 Baltic RIB with twin inboard diesels.
Andre Scott - Director of Parker RIBs:
'The effect of standing on SKYDEX decking is immediately noticeable when operating in waves.
It reduces the effects of slamming on the body. What has been surprising is the reduced fatigue
after long passages in waves, including cross Channel trips of over 100 miles.'
Officer C.E. Wyble, Metropolitan Police Harbor Patrol, Washington DC
'Besides being great at shock mitigation during rough operations, I was surprised by how
much vibration it reduced when at idle and low speeds. I was not even aware of
these micro-vibrations effect on my feet, knees and back until I had to
operate another vessel not equipped with SKYDEX decking.'
Shawn W. Lobree, Federal Contracts Manager, Silver Ships
'Silver Ships has partnered with SKYDEX to provide extremely rugged, high-quality
shock mitigating decking to the Naval Special Warfare Community since 2014.
The decking has proven to be highly reliable with outstanding UV resistance
and non-skid design. It is easy to clean and holds up well under heavy use.'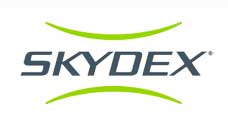 To Buy SKYDEX Marine Decking
UK – EU – INTERNATIONAL
CONTACT:
skydex@shockmitigation.com
+44 (0)7709 675258
UK 09:00 to 14:00
2019: Shock Mitigation Solutions announces strategic alliance with SKYDEX Technologies
John Haynes - MD, Shock Mitigation Solutions:
'We believe that SKYDEX cushion decking and shock mitigating seat cushion inserts can significantly
improve comfort and safety for crew and passengers on all types of fast craft and workboats.
We look forward to utilising our experience to integrate SKYDEX into marine and special projects.'

Alvaro Vaselli - MD, SKYDEX Technologies:
'We believe that this relationship will enable boat builders and marine organizations around the world
to benefit from SKYDEX protective technologies. Our partnership with Shock Mitigation Solutions
represents our mutual commitment to making the water a safer place to work.'