SKYDEX Seat Inserts can be used in all types of seating to improve
comfort for a wide size and weight range of occupants.
SKYDEX Impact Mitigating Seat Inserts can be integrated into
cushions for jockey seats on RIBs - bench seats on
open boats or traditional wheelhouse seats.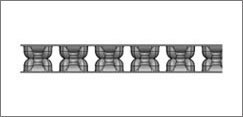 SINGLE LAYER
25mm Seat Inserts
Increased memory, comfort and long life
compared to 'foam only' cushions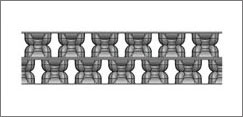 DOUBLE LAYER
50mm Seat Inserts
2 tuned layers deliver all round comfort
plus increased performance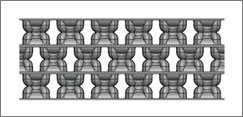 TRIPLE LAYER
75mm Seat Inserts
3 tuned layers for optimum comfort
combined with shock mitigation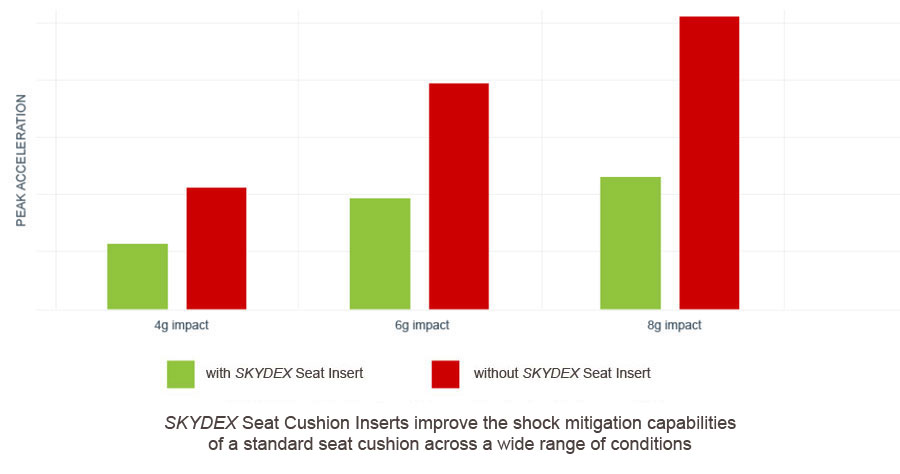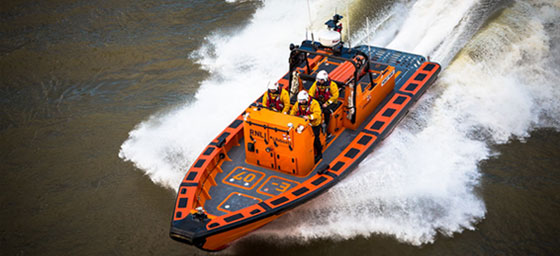 RNLI – Case Study
E class is the fastest lifeboat in the RNLI fleet - specially designed for London's busy River Thames.
Fast, tough and manoeuvrable the E class was designed to handle extreme river conditions.
Crewed by 4 people who sit on jockey & bench seats - with capacity for 20 casualties.
Jonathan Young, Managing Director of Scot Seats:
'We are proud to have designed and built replacement seats for RNLI E class lifeboats.
The objective was to retain existing seat designs and improve the cushion performance.
The refit project needed to be completed quickly to ensure that lifeboats had minimum time out of service.
Utilising SKYDEX Impact Mitigating Seat Cushion Inserts provided a highly effective solution.'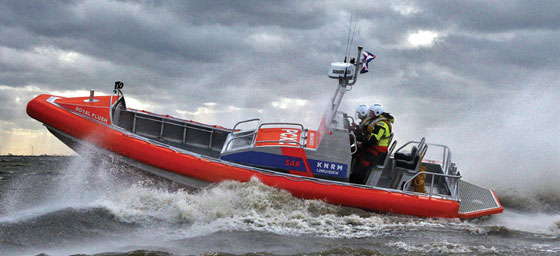 KNRM – Case Study
KNRM Nikolaas Class lifeboats are a fleet of fast rescue boats used by the Royal Dutch Rescue Society.
Designed by Dutch Special Marine Group and built at Habbeke Shipyard, Nikolaas Class lifeboats are
having their seats upgraded to incorporate SKYDEX Impact Mitigating Seat Cushion Inserts.
Hans van der Molen - KNRM Technical Lifeboat Inspector responsible for WBV related matters:
'The seats on the Nikolaas class are non-suspension seats as it is not possible to fit them.
We are still aiming to provide our crew with the best protection given the limits,
therefore we are using SKYDEX for our seats on these boats.'
Velocity – Case Study
'Velocity' is a unique charter boat capable of hitting speeds up to 70 knots.
Built by Ribquest and operated by specialist UK charter company RibRide, the boat
features 12 passenger seats built by Scot Seats with SKYDEX Shock Mitigating Cushion Inserts.
Phil Scott, Founder and Owner of RibRide:
'A business case for running high speed passenger operations has to focus on the highest levels of safety.
Having investigated the options we decided on SKYDEX seat cushions built by Scot Seats.
Velocity has carried over 20,000 passengers. Not only have the seats provided shock mitigation to all
sizes of passengers - they have maintained their appearance, comfort and performance.'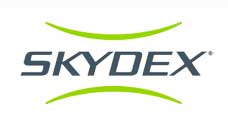 To Buy SKYDEX Marine Seating
UK – EU – INTERNATIONAL
CONTACT:
skydex@shockmitigation.com
+44 (0)7709 675258
UK 09:00 to 14:00
2019: Shock Mitigation Solutions announces strategic alliance with SKYDEX Technologies
John Haynes - MD, Shock Mitigation Solutions:
'We believe that SKYDEX cushion decking and shock mitigating seat cushion inserts can significantly
improve comfort and safety for crew and passengers on all types of fast craft and workboats.
We look forward to utilising our experience to integrate SKYDEX into marine and special projects.'

Alvaro Vaselli - MD, SKYDEX Technologies:
'We believe that this relationship will enable boat builders and marine organizations around the world
to benefit from SKYDEX protective technologies. Our partnership with Shock Mitigation Solutions
represents our mutual commitment to making the water a safer place to work.'