PROPRIETARY GEOMETRIES.
CUSTOM SOLUTIONS.
The foundation of SKYDEX technology is our proprietary geometries. This technology allows us to
distribute pressure, provide greater comfort and precisely tune the response to mitigate impact
which ultimately results in reduced risk of injury, pain and fatigue for our users.
SKYDEX engineers its technologies to meet specific requirements for performance and durability.
SKYDEX technology is proven to excel in the most demanding conditions, from blast-mitigating
decking in over 24,000 military vehicles to impact-absorbing components in running shoes.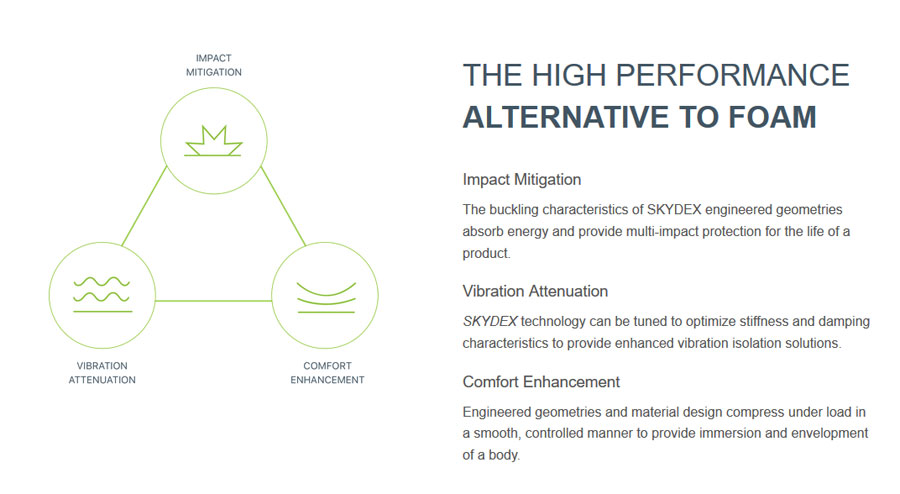 SKYDEX Technology Overview - Video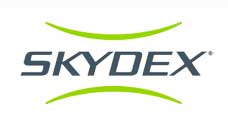 For information about SKYDEX marine products
UK – EU – INTERNATIONAL
CONTACT:
skydex@shockmitigation.com
+44 (0)7709 675258
UK 09:00 to 14:00
2019: Shock Mitigation Solutions announces strategic alliance with SKYDEX Technologies
John Haynes - MD, Shock Mitigation Solutions:
'We believe that SKYDEX cushion decking and shock mitigating seat cushion inserts can significantly
improve comfort and safety for crew and passengers on all types of fast craft and workboats.
We look forward to utilising our experience to integrate SKYDEX into marine and special projects.'

Alvaro Vaselli - MD, SKYDEX Technologies:
'We believe that this relationship will enable boat builders and marine organizations around the world
to benefit from SKYDEX protective technologies. Our partnership with Shock Mitigation Solutions
represents our mutual commitment to making the water a safer place to work.'