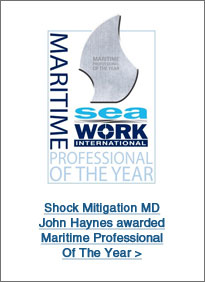 How Traditional Versus Innovative Materials Affect Design and Structural Limitations
In recent years there have been significant developments in planning craft hull designs and material options. Boat speed on flat water is governed by the power limit but speed in waves may be governed by the structural design limit. To support procurement decisions the next generation of fast craft hulls and available materials need to be compared. This presentation looks at traditional V hulls, high performance stepped hulls and the benefits of 'light versus heavy' in flat water and waves. Full scale sea keeping trials in high sea-states are costly, weather dependent and will vary between craft. Wave conditions are rarely consistent over sea areas or over time. It is also hard to justify taking boats to the point of failure or people to the point of injury as part of testing.
Until recently professional fast boat coxswain generally operated to a level known as 'tolerable discomfort', then reached the pain threshold when they slowed down. Major steps in suspension seat technology may mean that 'man' is not always the weakest link on fast boats. As innovative suspension systems have de-coupled the man from the boat the new challenge is to design and build hulls, components and equipment that are able to survive the extreme ride severity that occupants can now tolerate.
Adam Younger - Principal Naval Architect, Adam Younger Design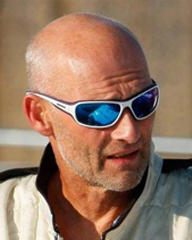 Adam worked as a Naval Architect in the design offices of Souter Shipyard and FBM Marine (formerly Fairey Marine) focussing on commercial craft and high performance boats.
Founded in 1989 Adam Younger Design (AYD) has designed many specialist craft on a contract basis for boat builders worldwide. Clients include Technohull, Ribeye, Renegade RIBs.
Designs include luxury tenders, search and rescue craft, high speed patrol craft and race winning powerboats. He has raced extensively and has been a British and European Champion.
Adam has extensive experience of desgning and operating high performance stepped hull vessels. New areas of development being investigated by AYD include moveable surfaces, foils, bow tabs and alternative power sources.

NEXT GEN Workshops - October 2017