How Vessel Motion Affects Human Health and Performance
While high speed craft technology develops continuously, resulting in increasing vessel capabilities, human evolution stays far behind. As a result, the performance of the system as a whole is determined more and more often by the human factor. The technological developments have also resulted in a shift of interest with respect to human health, comfort and performance from whole body vibration to repeated shocks. The increasing impact of these shocks is largely determined by the forces exerted by the slamming boat through the seat to the vertebra. A health risk is then not only caused by single impacts crushing vertebra and intervertebral discs, but also by repeated shocks over longer periods of time, up to years. Accumulation of, by itself minor and recoverable injuries, may then finally result in irreversible injury.
The effects of single impacts can be analysed and predicted fairly well using biomechanical models taken from the automotive sector. These analyses can help in setting better health criteria, as well as to design better suspension seats, as will be elaborated on in this presentation.
The long-term effects of repeated shocks are obscured by a lack of knowledge. Just because these effects often remain under the skin until it is too late, a major challenge therefore concerns the charting of the dose-effect relationship. This will, however, require a shift of focus and (financial) interest from hydromechanical issues to human medical factors. To that end, this presentation will elaborate on the registration of body motion (dosimetry) on the one hand and the effects thereof on the other as well.

Professor Jelte Bos - TNO, Dutch Organisation for Applied Scientific Research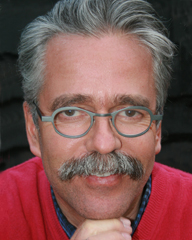 Jelte E. Bos got his M.Sc. degree in physics and Ph.D. degree in medicine at the Vrije Universiteit in Amsterdam, the Netherlands. He was then appointed as assistant professor at the same university, extending his work on the visual to the vestibular system.
In 1994 he moved to TNO, the largest applied scientific research organisation in the Netherlands. There he still works on the effects of motion on human health, comfort and performance, no matter whether the motion is induced physically or visually.
He also holds a chair at the Faculty of Behavioural and Movement Sciences at the Vrije Universiteit in Amsterdam as a professor in vestibular motion and attitude perception.
RS & WBV Prevention & Recovery Workshop - April 2017
This presenter has asked us not to publish their presentation.