Man Overboard - Workshop Lead
John Haynes AFNI FRINA - Managing Director, Shock Mitigation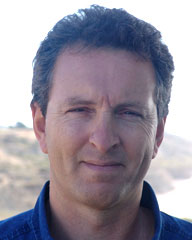 John is an Associate Fellow of The Nautical Institute, Fellow of RINA, Commercial Yachtmaster Ocean and Advanced Powerboat Instructor. At Seawork 2016 he was voted Maritime Professional of the Year.

Subject Matter Expertise includes 30 years professional sector training, consultancy and strategic product development. He has worked with over 100 organisations including military, SAR, police, end-user orgs, operators, designers, OEM boat builders & equipment manufacturers.
He has written specialist articles on future requirements and new technology for international publications including Maritime Reporter, Marine Link, Marine News, Maritime Journal, Seaways, Ship & Boat International (RINA), Maritime Pilot Journal, Yachting Matters (Superyacht), Ship & Offshore, Defence IQ. He is founder of the RIB & High Speed Craft Directory which brings together specialist craft, equipment and knowledge for professional maritime operators in the sub IMO / sub 24 metre sector.
About Shock Mitigation

Shock Mitigation provides organisations with relevant subject matter expertise plus an independent overview of how this sector is rapidly changing. For OEMs, Shock Mitigation addresses strategic product development requirements regarding high speed craft, marine and special projects. The aim is to work with both new and experienced companies to develop technologies, products and processes that are viable and sustainable for the end user.
Shock Mitigation delivers accelerated knowledge transfer by conferences, workshops and specialist events that engage with a wide range of stakeholders. Groups include end-user organisations, boat operators, boat builders, engine manufacturers, mechanical & electrical engineers, naval architects, the defence sector, government bodies and maritime legislators.