How A Rescue Evolves - HM Coastguard National Maritime Operations Centre
The National Maritime Operations Centre at Fareham, Hampshire, has been operational since September 2014 and is the heart of the new National Network that manages Coastguard work around the whole of the UK coastline. As part of this network the NMOC, supported by 10 Coastguard Operations Centres around the country, manages workload across the whole UK. This means in a search and rescue incident there can be a bigger and better support work available to Coastguards wherever they are located in the network.
Close to 100 Coastguards are based at the new centre at Fareham. All have been through an extensive training programme including live exercises with lifeboats and coastguard rescue teams. They are the first point of call for 999 calls ranging from vessels in distress, to people cut off by the tide, to those stuck in the mud and cliff fallers. Coastguards at Falmouth, Holyhead, Milford Haven, Humber, Aberdeen, Shetland, Belfast, London, Stornoway and Dover are on the new network.
William Mills - HM Coastguard Maritime Operations Controller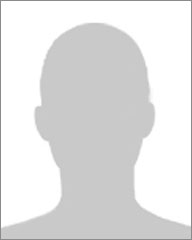 Her Majesty's Coastguard (HMCG) is a section of the Maritime and Coastguard Agency responsible for the initiation and co-ordination of all maritime search and rescue (SAR) within the UK Maritime Search and Rescue Region.
This includes the mobilisation, organisation and tasking of adequate resources to respond to persons either in distress at sea, or to persons at risk of injury or death on the cliffs or shoreline of the United Kingdom. It is also responsible for land based search and rescue helicopter operations from 2015.
Her Majesty's Coastguard is not a military force or law enforcement agency, with coastal defence being the responsibility of the Royal Navy, and maritime border control being the responsibility of Border Force. However, the organisation is a uniformed service.