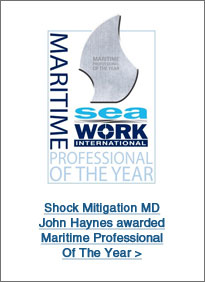 70 Maritime Professionals Attend MOB Workshop

20.04.2018
Over 70 people attended MAN OVERBOARD Workshop on 17 April 2018. The unique day brought together an international group of experts at Grand Harbour Southampton.
Fast moving sessions highlighted hard lessons learned from recent incidents and fatalities. Armed with the latest knowledge the group looked for viable solutions to reduce risks on and around water.
Attendees included ABP Ports / APIBARRA - Portuguese Pilots / ATD - Amphibious Trials & Development / Atlantic Pacific Rescue / Babcock / Boat Safety Scheme / Border Force / British Marine / Century Maritime / Christchurch Rowing Club / Consortiq / Corporazione Piloti Stretto Messina - Italian Pilots / Corporate Clothing Solutions / CQC Fibrelight / Crewsaver / CrewTrak / Dacon - Norway / DES Ships - Defence Equipment and Support / DSTL - Defence Science and Technology Laboratory / Dyena / Exposure Marine / Frazer-Nash Consultancy / Future Safety / Goodchild Marine / Lifecord / HMCG - Her Majesty's Coastguard / Institute of Naval Medicine / Jason's Cradle / King's Lynn Conservancy Board / KPM Marine / Landau / MAIB - Marine Accident Investigation Branch / Markusnet / MCA - Maritime Coastguard Agency / ME Certification / MoD - Ministry of Defence / NATTBatt International / NDP - Naval Design Partnership / NMOC - National Maritime Operations Centre / Ocean Safety / Orolia / Oscarline / Pallington Foot / Pinpoint Electronics / Royal Marines / Reach & Rescue / RM Tamar / RNLI - Royal National Lifeboat Institution / Royal Navy / Saviour Global / Seabob Rescue / Seafish / Sea Sure / Shock Mitigation Solutions / Southampton Solent University / SMMI - Southampton Marine & Maritime Insitute / Spinlock / Sue Stevens Media / Survitec / 3Si -Safety & Survival Systems International / Sussex IFCA - Inshore Fisheries & Conservation Authority / Survitec / Total UAV - Unmanned Aerial Vehicle / UKMPA - United Kingdom Maritime Pilots Association / University of Strathclyde / University of Southampton / Williams Shipping / Windcat Workboat.

Workshop Lead John Haynes said, 'We focus on viable innovation and using people's time effectively. We also know that having the right people onboard is essential and there is no substitute for meeting the experts face to face when asking the hard questions. We are really proud to welcome onboard this great group of maritime professionals, safety providers and innovators.'
Topics are relevant to Workboats, Pilot Boats, Patrol Boats, Search & Rescue, Wind Farm Support, Fishing, Survey Vessels, Superyacht Tenders, Ports, Marinas, Harbours, and anyone who works on or near to water. Workshop attendees include Equipment Manufacturers, Boat Builders, Service Providers, Designers, Classification Societies, Government Organisations, Search & Rescue.
Boat builders and specialist component manufacturers now recognise that they need to work together to develop next generation safety systems that fit the rapidly changing requirements of modern fleets. The unique knowledge gained from these workshop sessions will help to shape long term decisions that lead to improvements for in-service equipment and procurement of next generation vessels.

For information about MOB 2019
contact Julie Arthur +44 (0)7449 000228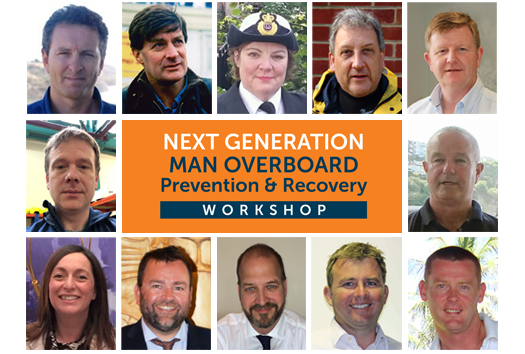 All images are copyright Shock Mitigation Directory 2019 unless otherwise stated.
This does not exclude the owner's assertion of copyright over the material.