Hybrid Marine Power & Propulsion - Workshop
The Grand Harbour Hotel - Southampton UK
Wednesday 13 & Thursday 14 May 2015
Lead Sponsor:

US cell and battery manufacturer XALT Energy is at the forefront of the search for lighter, smaller, more efficient and more powerful energy solutions. Using the brightest engineering minds in cutting-edge facilities, XALT Energy help customers from all over the world develop new energy storage applications and solutions based on proven lithium ion chemistry.
Supporters: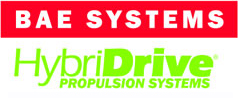 BAE Systems HybriDrive is a provider of hybrid propulsion systems with technical experience in hybrid technology for transport and land based applications. HybriDrive aims to partner with manufacturers of marine diesel engines to provide complete propulsion and auxiliary power systems to increase the operating efficiency and performance of a vessel, while reducing fuel costs and emissions.

Torqeedo Deep Blue Hybrid by is a fully integrated scalable system, offering hybrid propulsion and providing complete onboard energy management. All the components come from serial production and are engineered to match each other then tested in a complete system before delivery. Torqeedo Deep Blue electric drive systems are designed for commercial operations.

SSA membership includes manufacturers with a 99% share of UK ship production. Sectors include shipyards, commercial boat builders, equipment manufacturers service providers and research institutes. SSA works alongside the UK Ministry of Defence naval procurement and research programmes. Also the Department of Energy and Climate Change as they take forward the UK Renewable Energy Strategy.
Media Partners:

Maritime Reporter and Engineering News have provided unparalleled coverage of the maritime industry for over 65 years.
Marine News delivers coverage of the entire workboat industry, focussing on the domestic US shallow draft workboat sector.
To book your place at future Workshops or for further information contact:
Julie Arthur Tel UK: +44 (0)7449 000228